---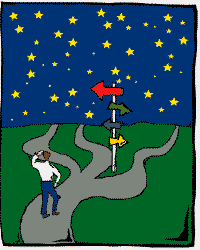 Chile – Inflation Up: Chile's central bank in early June announced that its inflation rate forecast for 2004 is rising, largely due to higher-than-expected oil prices. The old inflation forecast for the year was 2%, It has been raised to 2.1%. Chile imports 90% of its oil needs.
China – Fitch Calls for More Slowing Measures: On May 17, 2004 rating agency Fitch stated that China needs to do more to rein in its breakneck economic growth but a drastic slowdown is unlikely. According to Brian Coulton, head of Asia Sovereign Ratings at Fitch: "Our base case is not for a hard landing in China. Growth isn't going to come crashing down to a halt." Fitch expects China's economic growth to slow in the second half, with 2004's growth rate averaging around 8.5 percent and slowing to around seven percent in 2005. Coulton added: "Our view is the authorities in China have caught this boom early enough, meaning a hard landing is not inevitable. It doesn't mean they've done enough...we do want to see further measures and in our view they do need to bring interest rates up," China has not raised interest rates for nine years but media reports have said that a rate hike is imminent. China is struggling to slow its economy, which grew 9.8 percent between the first quarters of 2003 and 2004. Financial markets are worried that authorities may be moving too late to control growth and that boom will turn to bust. Alternatively, the measures to restrain the economy could themselves push it into a severe slowdown.
---
---
Indonesia – Presidential Elections: Campaigning began June 1 in Indonesia's presidential race, scheduled for July 5. Five candidates are contesting the elections, which will mark the first time Indonesians will directly elect the country's president. According to the most recent opinion polls, incumbent President Megawati Sukarnoputri (with 11% of potential votes) trails former Security Minister Susilo Bambang Yudhoyono (with 41% of potential votes). Megawati has been in office for 2 and half years, following the resignation of President Wahid. Although she has restored some degree of political calm to the country, many Indonesians believe her time in office has been marked by indecisiveness and she has sadly demonstrated a lack of initiative and new ideas. In comparison, Yudhoyono comes across as a more disciplined political leader, capable of providing stability as well as new ideas. The candidate in third place in the polls is former general Wiranto, who was one of the top military people under President Suharto's regime and is tainted by human rights abuses in East Timor. He polls at 10 and has the support of Golkar, which has a national organization and financing. Rounding out the field are Amien Rais (4.4%) and Hamzah Haz (3%).

In other Indonesia news, the consumer price index rose at a faster-then-expected 6.5% in May compared to a year earlier, the most in seven months. It is felt that faster inflation could force the central bank to raise interest rates, which are close to six-year lows. Inflation could average as much as 7% in 2004, higher than the government forecast of 6%. There is also concern that higher rates could break the pace of economic growth – not a good thing in a country where people have been struggling on the economic front since the debacle in 1997-98.

Mexico – The Political Pot Stirs: In early June, Mexico's political situation suddenly became a little more interesting with the resignation of Energy Minister Felipe Calderon. Clearly, his unexpected departure sent tremors throughout the Mexican political establishment. Though the presidential elections are two years away, Calderon's resignation was an indication that the country's political parties are preparing for battle. As one long-time Latin American observer, Walter Molano, noted: "Although we were never optimistic that the Fox Administration would pass any of the structural changes, Calderon's resignation formally killed energy reform. Fernando Elizondo Barragan, the new Energy Minister, said that he would launch "Plan B," but he failed to provide any details. Mexico is one of the two darlings in the emerging markets, but it is also marching towards a new sexenio crisis. It is too bad nobody really cares.".
---

---
Malaysia – The March 29th Elections: On March 29th, Malaysia voters went to the polls to elect a new government. As was the case over the last several decades, the ruling multi-ethnic coalition, the Barison Nasional or BN, won handily, reasserting the dominant role of the United Malays National Organization (UMNO) within the majority Malay community. The BN captured 198 of the 210 (90%) seats in the federal parliament or 64.4% of all votes cast (up from 56.6% in 1999 and just below the 65% it scored in 1995). This was decidedly good news for the standing Prime Minister Abdullah Badawi, who had earlier assumed the leadership role from longstanding Prime Minister Mohammad Mahathir. Despite considerable speculation as the strength of the Islamic issue in swaying voters to opt to non-BN parties, Badawi marked his first outing as national leader with a sweeping victory, which should provide him the opportunity to further put his own personal stamp on the direction of the country.
---
Editor: Dr. Scott B. MacDonald, Sr. Consultant
Deputy Editors: Dr. Jonathan Lemco, Director and Sr. Consultant and Robert Windorf, Senior Consultant
Associate Editor: Darin Feldman
Publisher: Keith W. Rabin, President
Web Design: Michael Feldman, Sr. Consultant
Contributing Writers to this Edition: Scott B. MacDonald, Keith W. Rabin, Robert Windorf, Sergei Blagov, Darrel Whitten and Jonathan Hopfner
---
To obtain your free subscription to the KWR International Advisor, please click here to register for the KWR Advisor mailing list
For information concerning advertising, please contact: Advertising@kwrintl.com
Please forward all feedback, comments and submission and reproduction requests to: KWR.Advisor@kwrintl.com

© 2003 KWR International, Inc.