---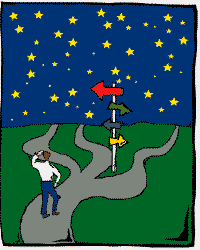 Indonesia – S&P Upgrades the Sovereign: Standard and Poor's earlier this week upgraded Indonesia's foreign currency rating by one notch, to B+, and its local currency rating by two notches, to BB. S&P also left its outlook unchanged, at Positive. This differs from the example of S&P's upgrade of Pakistan to B+ last month, in which S&P lowered its outlook to Stable. Moody's rating for Indonesia is B, but with only a Stable outlook. S&P was the first credit rating agency to rate Indonesia, having initiated coverage on the country in July 1992 with a BBB- rating, which was somewhat controversial at the time. Fitch rates Indonesia at B+ with a Positive Outlook. S&P cited Indonesia's macroeconomic stability, steadfast fiscal management, and favorable foreign liquidity position. This positive outlook suggests that a further upgrade could be on the way once the administration of President Yudhoyono and Vice President Jusuf Kalla articulates a clear-cut economic strategy for economic recovery and demonstrates observable progress in implementing it. In addition to macroeconomic stability, the voters of Indonesia want to see a recovery in investment and employment soon. Vice President Kalla's recent political coup of gaining the chairmanship of the Golkar political party would appear to have greatly increased his status and influence in the new government. We only hope that Kalla's role in the new government contributes to, rather than detracts from, the coherence of government policy.

Philippines – That Old Problem, The Budget Deficit Just Won't Go Away: One of the most persistent problems facing Philippine governments over the past two decades has been the budget deficit. For a number of reasons, the government has been unable to close the gap. Most recently, the International Monetary Fund (IMF) recommended to the Philippine government the undertaking of up-front fiscal adjustment to keep budget within target despite projected slower economic growth for next year. According to Masahiko Takeda, head of the IMF Post-Program Monitoring Mission: "GDP has been robust in 2004, but is expected to be moderate in 2005. We are currently reviewing our 4.2 per cent GDP projection for the Philippines."

Takeda also noted the IMF took into consideration inflation, which has risen sharply in 2004 due to supply shocks in such commodities as meat and oil. Inflation is expected to rise above the target of 4-5% in 2004-2005. "The outlook for exports and global oil prices is also highly uncertain," he said. "Combined with the possibilities for rating actions, these uncertainties highlight the case for rapid implementation of the government's reform agenda." With this, Takeda cited the need for early implementation of high quality measures to raise government revenues that can help maintain investors, confidence.

The increase in generation tariffs provisionally awarded to the National Power Corporation (Napocor) in September is also the first major step in this regard, he noted.

The administration has identified eight legislative tax measures for Congressional approval that could generate P83.4 billion in revenues. Some of these measures, including the two-percent tariff imposed on fuel imports and additional taxes on alcohol and tobacco products, were expected to reduce the government's budget deficit. Congress was expected to approve before year-end these two measures and another bill that seeks to reform the Bureau of Internal Revenue through the lateral attrition law. Of these bills, only the one on alcohol and tobacco excise taxes has so far been passed by the House.

In view of this, Takeda said the mission looks forward to the further strengthening of alcohol and tobacco taxes as well as "the passage of more substantive revenue-raising measures in the coming months." Nevertheless, he commended authorities for their efforts in making sure that big-ticket measures for 2005 will be approved by Congress. "A large initial reduction in the deficit would send a strong signal to the markets of the authorities commitment to balancing the budget".
---
Editor: Dr. Scott B. MacDonald, Sr. Consultant
Deputy Editors: Dr. Jonathan Lemco, Director and Sr. Consultant and Robert Windorf, Senior Consultant
Associate Editor: Darin Feldman
Publisher: Keith W. Rabin, President
Web Design: Michael Feldman, Sr. Consultant
Contributing Writers to this Edition: Scott B. MacDonald, Keith W. Rabin, Russell L. Smith, Caroline G. Cooper, Mark Reiner, Jean-Marc F. Blanchard and Kumar Amitav Chaliha

---
To obtain your free subscription to the KWR International Advisor, please click here to register for the KWR Advisor mailing list
For information concerning advertising, please contact: Advertising@kwrintl.com
Please forward all feedback, comments and submission and reproduction requests to: KWR.Advisor@kwrintl.com

© 2005 KWR International, Inc.