---

---
Benefits and How To's of a National Tourism Program

by Sharon King Hoge

Golden sunsets, priceless paintings, historic plazas, unique local cuisine and other national treasures that appeal to tourists can add substantially to a country's economy. International tourism receipts added up from around the globe in 2004 showed a record value of $622 billion US dollars. For example, the single Pacific Northwest state of Washington collected $11.6 billion US dollars in direct travel spending in 2004, a 7.4 percent increase over the preceeding year. Even destinations such as Turkey and Austria each reaped $15 billion tourist US dollars. As a result, countries with flourishing factories and healthy agriculture are increasingly discovering the lucrative benefits to be gained from setting up an effective tourism industry.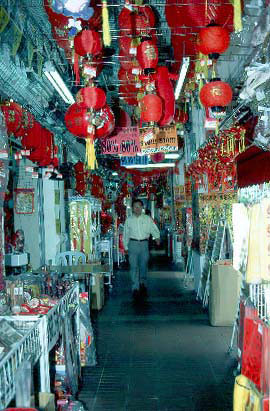 Asia, in particular, is an attractive new destination. In a major development last year, China took over from Italy as the world's fourth most visited destination. Recovering from the SARS setbacks, tourism into China showed a spectacular 27 percent increase – due to a record of 42 million tourist arrivals generating nearly $26 billion US dollars. Additionally, for the first time Hong Kong was listed among the world's top ten tourism destinations last year.

Besides infusions of cash from a business that generally possesses higher margins than manufacturing, tourism fosters economic enterprise. Catering to tourist needs is an incentive to develop a service sector and creates jobs in regions of the country where work might be scarce. Entrepreneurial opportunities are extended to small businesses that spring up to develop tourist attractions, restaurants and other facilities, market excursions and provide guide services, establish shopping and retail activity, sell souvenirs and create handicrafts. Tourist amenities also appeal to employees of established industries, offering attractive R&R opportunities and resources to complement the lifestyle opportunities available, and making the region more attractive, to expatriates and other people employed in the area.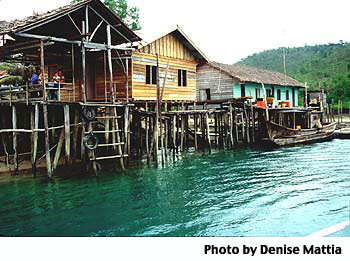 Tourism also provides a number of non-monetary benefits. Since many visitors are attracted to out-of-the-way areas, the development of these locales promotes decentralization and alleviates the strain placed on industrial areas of the country. This helps to achieve a greater balance in utilizing resources. Enhancing areas with tourist appeal helps preserve vital natural resources that might otherwise be ignored, underdeveloped or despoiled by industrial enterprise.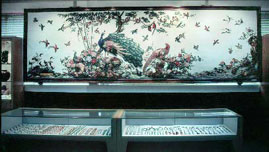 Finally, tourism enhances a country's image and reputation, allowing local residents and visiting foreigners to interact and exchange customs and expectations. After leaving, travelers disseminate a good impression of the country by sharing memories and experiences with people back home. This helps to attract additional visitors and often investments as well.

Despite the clear potential, however, few governments are doing an effective job of building these industries to the maximum extent possible. Even countries with long-established tourism organizations are apt to lessen their effect by attempting to develop the tourism industry with occasional intensive promotions that lack continuity and direction or which the same methods they use to attract industrial investors.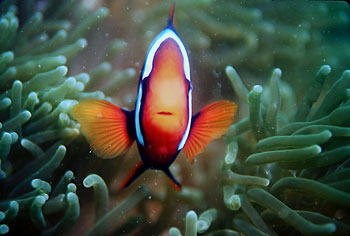 In fact, while there is some overlap, tourism and industrial development are very different. For one thing tourism promotion is generally more consumer-oriented and concerned with comfort, enjoyment and other intangibles, even when reaching out to efficiency-conscious corporate travelers. Industrial promotion, however, usually allows a more targeted approach, and concerns itself with issues that are more easily analyzed, such as the effect a particular location will have on a company's operations and long-term profitability.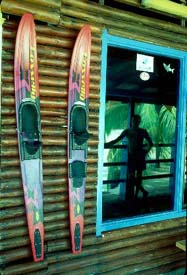 As a result, a different, distinct and focused plan of action is required to develop a comprehensive strategic and promotion program that will maximize tourism opportunities. This requires the methodical identification of available opportunities, the prioritization of target visitors, design and implementation of a promotional campaign, and finally measurement and evaluation of results achieved.

There are several key points we encourage clients to keep in mind if they are to achieve this goal. An essential first step is assessing national resources that could be attractions and the ability of existing infrastructure to service the demand that is created. Resorts, spas and regions of scenic beauty appeal to vacationers and sightseers gravitate to museums, performances, and other cultural opportunities. Active tourists may be drawn to gambling and night life; convention-goers have their own requirements for meeting rooms and facilities. The emergence of eco-tourism is a growing trend. Belize and the Galapagos are two Latin countries that focus on unique fauna and wildlife, and visits to the Australia's Great Barrier Reef, Cradle Mountain, and Tasmania now account for nearly 71% of that country's tourism market. At the same time, the desire to experience untouched, natural beauty should not be confused with a willingness to sacrifice comfort and tolerate primitive facilities.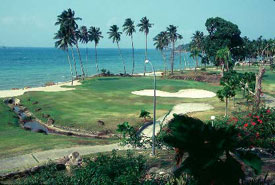 While any tourist is apt to possess a combination of interests, it is most efficient to match interests to focus on the appropriate audience -- groups, families, young or old, upscale, local markets or general interest. An effective tourism program aims its message at the proper potential visitor. Batam, for example in Indonesia attracts day-trippers from Singapore who are drawn to the island's six spectacular golf courses less than an hour's ferry ride away. Their success is now leading to supplemental efforts to attract visitors from further away. Additionally, experts recently were dismayed to see a major Asian country spending a large sum to display travel posters in a New York City transport facility where statistically fewer than half of those passing by hold passports.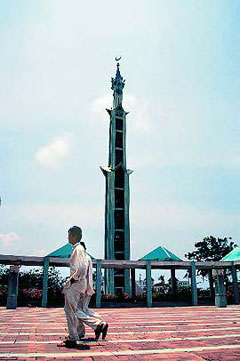 Once destinations and potential visitors have been targeted and a strategy defined, a promotional campaign must be developed to extend the invitation to visit. Expertise is required to devise a slogan or identifiable advertising theme, to write and design brochures and pamphlets, and contact members of the media who will potentially write about the country's offerings and assets. The now familiar Puerto Rico theme is credited with raising the island's profile and increasing its tourist revenues by a substantial amount.

Familiarity with the media is essential to match potential publications and writers with topics that will interest and appeal to particular journalists, and care must be taken to differentiate between news and feature columnists who have totally different assignments and interests. Receptions and dinners can be arranged where members of the press are entertained, providing a forum to acquaint them with travel opportunities. Well-executed press events can be extremely effective, resulting in extensive media coverage across a wide range of publications and mediums.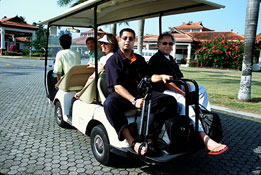 The cost, especially when compared to advertising can be surprisingly low, especially when care is taken to enlist local airlines, hotels and other attractions as promotional partners.

In many regions, alliances are formed to strengthen the reach of local tourism efforts. Trinidad and Tobago's TIDCO (Tourism and Industrial Development), for example, was created in 1993 with the mission "To Market and Promote Brand T&T." In some regions public officials, hoteliers, and airlines join forces to share the expenses and responsibilities. For example, according to Marriott Hotels, a program developed in the Caribbean with local officials and American Airlines granting three AAadvantage miles for every $1 US dollars spent locally has significantly increased the profile of travelers, and traffic, to their resort in St. Kitts and to the island overall.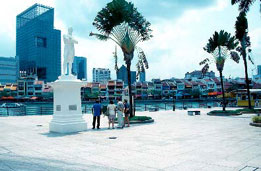 On the local front, tourist facilities need to be monitored by experts who can determine whether service is up to standards and expectations of visitors. Travelers who arrive at a resort may be dismayed to find that no transport is available for sightseeing to the nearby town. Vacationers may object to the sight of cell phone towers on the premises or restricted hours of food service. Many of these obstacles are easily resolved with proper attention and support.

To monitor, and maximum the results achieved, National Tourism Administrators are encouraged to establish local representatives in key target markets. This allows continual ongoing contact with journalists, travel agents, potential visitors and other targeted entities. It also allows ongoing continuity and promotes maximum interest in a respective destination. Having a representative office does not mean, however, only responding to incoming requests or initiating the occasional media tour. Successful campaigns often entail local meetings and promotions,such as food tastings, cultural events and other activities designed to build awareness and a desire to experience the region first hand.

During the first five months of 2005 already, world tourism has already shown growth of 8%. With proper planning and guidance, tourism can add significantly to the country or region's economy, and development of an effective tourist industry can be a matter of national pride and profit.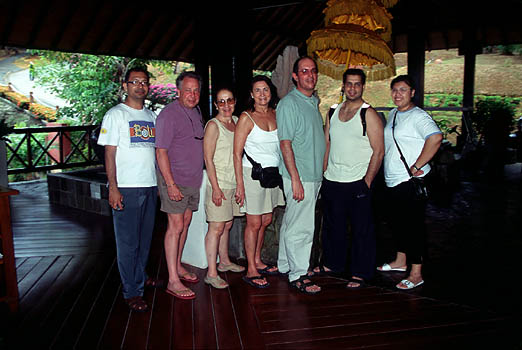 Pictures within this article were taken by Denise Mattia, a New York-based travel photographer and journalist during a recent press familiarization visit organized by KWR International to help promote U.S. and international tourism traffic to Batam, Indonesia. For info on how KWR can support your own tourism development efforts, please contact Keith W. Rabin, President at tel. +1-212-532-3005, kwrintl@kwrintl.com.
---
Editor: Dr. Scott B. MacDonald, Sr. Consultant
Deputy Editors: Dr. Jonathan Lemco, Director and Sr. Consultant and Robert Windorf, Senior Consultant
Associate Editor: Darin Feldman
Publisher: Keith W. Rabin, President
Web Design: Michael Feldman, Sr. Consultant
Contributing Writers to this Edition: Scott B. MacDonald, Keith W. Rabin, Russell L. Smith, Caroline G. Cooper, Mark Reiner, Jean-Marc F. Blanchard and Kumar Amitav Chaliha

---
To obtain your free subscription to the KWR International Advisor, please click here to register for the KWR Advisor mailing list
For information concerning advertising, please contact: Advertising@kwrintl.com
Please forward all feedback, comments and submission and reproduction requests to: KWR.Advisor@kwrintl.com

© 2005 KWR International, Inc.