Nagase Kenko Joins Major League Baseball International in Launch of Exciting New Play Ball! China Initiative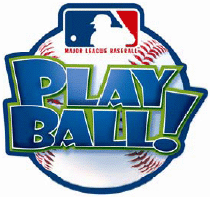 Tokyo, Japan - October 11, 2007 - Nagase Kenko Corporation (NKC) is pleased to announce it's appointment as the sole supplier of baseballs for use within the Major League Baseball International (MLBI) Play Ball! program in China.
Play Ball!, an MLBI grassroots youth baseball program, will be launched in five cities across China this month. The program will be incorporated into the physical education curriculum for students aged eight- to-12 in 120 elementary schools in Beijing, Guangzhou, Shanghai, Tianjin and Wuxi. Play Ball! China is set to reach more than 100,000 elementary school students in 2007 alone. Participating students will be introduced to the rules of the game and instructed on developing their baseball skills as part of their in-school physical education programs.
"NKC has been working for several decades to increase international interest in baseball and we are honored that MLBI has selected our company to become the sole official supplier of baseballs for their Play Ball! China youth grassroots program," comments Yasuhiko Nagase, Executive Vice President of NKC. "Our Kenko Air Safety Baseball&trade is now used by youth leagues on every continent, and we are extremely pleased, not only to join forces with the most prestigious name in baseball, but also to expand our presence in one of the world's most dynamic and rapidly growing markets."
"The launch of Play Ball! in China is another example of MLB's efforts to familiarize students with the game of baseball," states Paul Archey, Senior Vice President, International Business Operations, Major League Baseball. "The unique combination of performance and safety that the Kenko Air Safety Baseball&trade provides is an ideal fit for our schools program and we are pleased that NKC will be one of our partners in this exciting new initiative."
"Increased wealth and leisure time are allowing Chinese citizens to focus more of their attention on fitness and sports, including baseball," comments Ms. Liu Qiong, President of Shanghai Ogura International Trading Co., Ltd., which distributes NKC products within China. "Programs such as Play Ball! China are invaluable in helping players and coaches to develop the basic skills and techniques that will prove necessary to maximize development of the sport as well as enjoyment of the game."
About Nagase Kenko Corporation
Headquartered in Tokyo, Japan, Nagase Kenko Corporation is a leading global sporting goods manufacturer whose Air Safety Baseball&trade is used by youth leagues on every continent. It presently employs a staff of over 250 individuals around the world. It maintains four Japanese manufacturing facilities and three regional sales offices in Osaka, Fukuoka and Hokkaido. In addition, it maintains an extensive network of agents, distributors and representatives who help to manage its sales and marketing and promotional activities around the world.
About Play Ball!
Play Ball! is Major League Baseball International's youth start-up program aimed at supporting organizations that want to introduce or expand organized youth baseball in their communities. Since 1994, MLBI has conducted successful league and school-based youth programs in Australia, Germany, Italy, Korea, Mexico, Puerto Rico, South Africa and the United Kingdom.
About MLB International
Major League Baseball International (MLBI) focuses on the worldwide growth of baseball and the promotion of Major League Baseball and MLB Club trademarks and copyrights through special events, broadcasting, market development, licensing and sponsorship initiatives. MLBI is committed to showcasing the world's best baseball talent through international events around the globe. Broadcast in 229 countries and territories, Major League Baseball game telecasts are re-transmitted in 13 different languages. MLBI executes and supports game development programs targeting players and coaches from grassroots to elite levels. With an extensive list of marketing partners worldwide, MLBI continues to grow its position as a leader in the international marketplace. MLBI is supported in its mission through presences in Beijing, New York, London, Sydney and Tokyo.
Keith Rabin
KWR International, Inc.
email: kenko@kwrintl.com
tel./fax +1-212-532-3005/+1-212-685-2413
Susan Goodenow or Daniel Queen
Major League Baseball
tel. +1-212-931-7878