"Turkey Beyond 2008" Conference To Highlight One of World's Highest-Performing Equity Markets - NYC - Oct. 16, 2007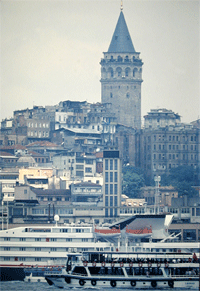 New York, New York - October 4, 2007 - Internationally-focused investors, executives, financial and service professionals, venture capitalists, journalists and other interested individuals are invited to attend the annual investment conference of DEiK/ Turkish-US Business Council (TAIK) on October 16, 2007 at the Palace Hotel in New York City. Information concerning the program agenda, registration and other details can be accessed at:

http://www.turkey-now.org/Default.aspx? pgID=870&langid=1
This year's conference will be one of the very first presentations of the new Turkish government following the July 22nd elections, and will present attendees with an opportunity to meet and greet some of its new members. The conference will also feature leading representatives of the Turkish business community. It aims to analyze the current state of affairs in the Turkish economy and corporate world and provide an outlook on emerging business and investment opportunities and developments in both public and private equity markets.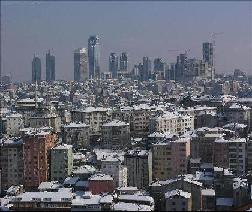 The event will feature a keynote address by H.E. Kursad Tuzmen, newly-appointed Minister of State in Charge of Foreign Trade and examine the future of Turkey and investment opportunities in healthcare, real estate, telecom, agribusiness, health, energy and other targeted sectors. It will feature presentations by Turkish and US government and business leaders representing organizations including TAIK, Dogus Group, TOBB (The Union of Chambers and Commodity Exchanges of Turkey), DEIK (Foreign Economic Relations Board of Turkey), Economic Policy Research Foundation of Turkey, Turkish Undersecretariat of Treasury (invited), GE Money, Investment Support and Promotion Agency of Turkey, Ata Invest, Hurriyet Newspaper, Fiba Holding, Esas Holding, Garanti Securities, Banking Regulation and Supervision Agency of Turkey, Capital Markets Board of Turkey, Economic Stability Institute of Economic Policy Reseach Foundation of Turkey, World Bank, Turkcell, and the Sancak Group.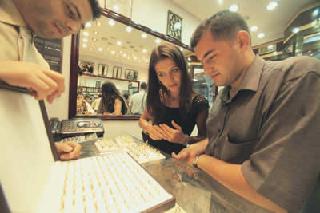 The meeting will be held on October 16, 2007 from 8:00 AM -5:00 PM at the New York Palace Hotel, located at 455 Madison Avenue (located at 50th Streets) in New York City. A registration fee of $300 will be charged ($250 for DEIK members). All registration fees must be received no later than Monday, October 11, 2007 and no cancellations or refunds will be allowed after this date.
This event is sponsored by GE Money, Ata Invest and Garanti Securities. Supporting organizations include TOBB (The Union of Chambers and Commodity Exchanges of Turkey) and ABFT (American Business Forum in Turkey), ATC (American Turkish Council), ATS (American Turkish Society), OBG (Oxford Business Group), TABF (Turkish American Business Forum), TACCI (Turkish-American Chamber of Commerce and Industry). Supporting publications include Area Development, Asia Times, EPFR Global, EE Times and the KWR International Advisor.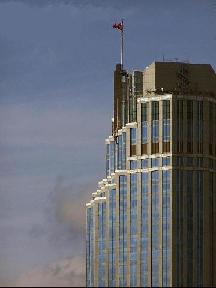 "Turkey's economy grew at an average rate of 7.2% annually from 2002 through 2006. This is one of the highest sustained rates in the world - and maintained a 6.8% GDP growth rate during the first quarter of 2007. It possesses not only a truly dynamic domestic economy -- but one that offers great geo-strategic value through its ability to serve as a bridge between Europe and increasingly important Central Asian and Middle Eastern markets" noted Mr. Ferit F. Sahenk, Chairman, TAIK and Chairman, Dogus Group. "We look forward to briefing corporate and financial investors in New York on last July's election and how this event and other recent developments are impacting our economy and a range of promising investment opportunities within our nation and the region at large."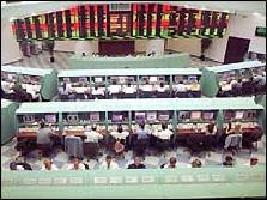 "Citigroup's purchase last month of Turkish broker Opus Menkul Degerler is a reflection of our growing commitment to a market that has ranked 9th in global performance over the past three years -- achieving annualized appreciation exceeding 42%", commented Nick Harwood, head of equities for Central and Eastern Europe, the Middle East and Africa at Citigroup. "As incremental global growth shifts away from developed to developing economies, emerging market investments comprise a growing component of our clients' portfolio allocations -- and events such as the 'Turkey Beyond 2008' conference offer investors a chance to hear directly from leading government and corporate executives as to the trends and opportunities that are now emerging."
"Turkey now possesses the world's 17th largest economy and General Electric has been dramatically expanding its presence there. In 2005 we made a $1.8 billion investment into Garanti, the countries third largest bank and in 2006 purchased a 51% share of a large publicly-listed real estate investment trust (REIT) with commercial, residential and retail properties," stated James Richmond, Sr. Vice President, Business Development, GE Money. "Our optimism on Turkey has been driven by an ability to grow our Turkish revenues 20- 30% annually -- from about $300 million in 2002 to $1 billion in 2006 -- and possibly $1.3 billion this year. To maintain this performance, we now have 800 employees who focus on business areas including consumer and commercial finance, energy, healthcare, aerospace, industry, infrastructure and broadcasting."
To register to attend the Turkey Beyond 2008 Investment Conference in N.Y.C. on October 16, 2007, or to obtain more information, please visit: http://www.turkey-now.org/Default.aspx? pgID=870&langid=1 or
Contact Ms. Lydia Borland, Washington Representative, DEIK/TAIK, telephone +1 202 258 5816, email: lydia.borland@turkey-now.org
About DEiK:
Operating under the Foreign Economic Relations Board in Turkey, Turkish-US Business Council was formed in 1985 as the first business council in Turkey promoting investment and commerce between Turkey and the US. The Council has undertaken numerous activities to promote Turkey and develop business relations between Turkey and the US. It has hosted many high level representatives from the government and private sectors of both countries, setting a precedent for other NGO's serving similar goals.
Contact:
Keith W. Rabin
KWR International, Inc.
email: turkey@kwrintl.com
tel./fax +1-212-532-3005/+1-212-685-2413